Building the disruptive apps that provide everyday solutions,
so people don't have to
Our Flagship Product
Tesjor App is a marketing and booking platform aiming to disrupt the F&B and Tourism industry by offering the ultimate booking experience: Time saving, innovations, constant discount, earn loyalty points that can be used to redeem prizes or donate to a social media-driven charity.
The app, which will launch in November 2016, will initially allow customers their choice either to dine in (with optional reserved seating) or take out (with optional delivery) at a specified time.
When ordering, customers can invite friends to order together in real-time. Tesjor will soon provide other booking service including taxi, shopping, spa, hotels, entertainment & nightlife, tour guides, etc.
Feature Article in the Phnom Penh Post:
Debut e-payment app could pave way for e-commerce uprising
Our E-Payments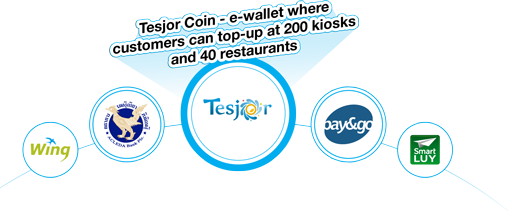 International Payments


WHO WE ARE
Pathmazing invests in long-standing strategic relationships in the private and public sectors to solve the toughest challenges and leaverage every new opportunity for our partners in Cambodia, across South East Asia and around the world.
Holistic Approach