WHO WE ARE
OUR PASSION IS BUILDING EXTRAORDINARY TECHNOLOGY THAT BRIDGES THE DESKTOP & MOBILE, CUSTOMER & SERVICES, STUDENTS & SCHOOLS, CITIZENS & GOVERNMENTS.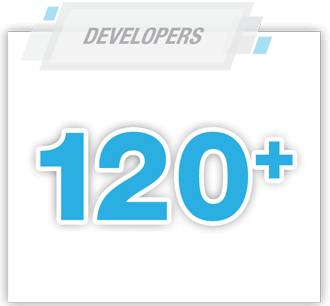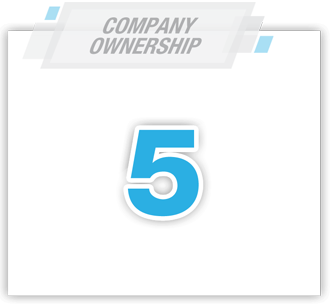 Pathmazing invests in long-standing strategic relationships in the private and public sectors to solve the toughest challenges and leaverage every new opportunity for our partners in Cambodia, across South East Asia and around the world.
Mr. Steven Path
Founder and CEO of Pathmazing
President of ICT Federation of Cambodia
Steven Path (48), who is the chairman, founder and CEO of Pathmazing, has 25 years of technology and leadership experience under his belt in the United States. Mr. Path was CTO of the technology startup eBenX, which had a $1 billion USD IPO on the US stock market. In the following years he co-founded a series of IT companies which provided IT leadership and consulting services to Fortune 100 companies, including UnitedHealth Group, Prudential and Wells Fargo. He co-founded the company EmergingSoft which was acquired by a leading international event and meeting management company. Mr. Path returned to Cambodia in 2008 to Pathmazing to focus on building disruptive mobile apps. Mr. Path is currently on the Board of Directors of 3 other technology startups in Malaysia, US and Cambodia, and he's also the current President of ICT Federation of Cambodia.
Mr. Logan Sean
Chief Operating Officer
Mr. Logan Sean (35) lives in Phnom Penh, Cambodia and serves as the Chief Operating Officer at Pathmazing. Logan oversees the day-to-day operations of the company to ensure the highest satisfaction from all clients and partners and to make sure all projects are adhering to the company's software development methodology. He leads a talented young team of passionate architects, designers, developers and testers. Logan brings more than 10 years of creative design, marketing and leadership experience. He most recently worked at Angkor One as the Creative and Web Development Manager. He started his career working as a senior graphics designer at Interquess Enterprise, aka Cambodia Yellow Pages. Logan holds a Bachelor's degree in Management Information System (MIS) from the National Institute of Management.
Mr. Nick Nuth
Chief Technology Officer
Mr. Nick Nuth (28) lives in Phnom Penh, Cambodia. Nick is Pathmazing's Chief Technology Officer. He leads a team of highly experienced, innovative web developers who continually ensure solutions of the highest quality, in keeping with Pathmazing's strive for excellence. Nick brings over 8 years of local and international development experience. His deep technical knowledge of enterprise architecture and frameworks meant he was a natural fit to lead our development teams. His previous experience was Head Architect at Mapring, where he gained his International experience working with American clients. Nick holds a Bachelor's degree in Computer Science from SETEC University.
Ms. Rachel Chan
Chief Financial Officer
Ms. Rachel Chan (26) lives in Phnom Penh, Cambodia. In Pathmazing she serves as our Chief Financial Officer and leads the highly skilled accounting department. Rachel has over 5 years of experience in Accounting and Administration, which was gained at Archetype Ltd, which is one of the world's top 100 architectural and construction consultancy firms. Rachel was granted two scholarships in 2008, one for a chelor's degree in Finance and Banking at National University of Management, which she graduated from in 2012, and the other for English literature at University of Cambodia, which she graduated from in 2013.
Mr. Richard Huon
Chief Mobility Officer
Mr. Richard Huon (28) lives in Phnom Penh, Cambodia and serves as the Mobile Solution Manager at Pathmazing. He leads a highly skilled mobile development team to build world-class mobile apps and games. Richard has 4 years of developing world-class mobile app and game experience. His first started his mobile development career at Angkor One as the Mobile Development Lead where he worked with various clients from the United States. It is with this experience that he ensures best practices are applied, which has led to the mobile team consistently delivering high quality products. Richard holds a Bachelor's degree in Information Economic from Royal University of Law and Economics and a Bachelor's degree in Business Administration from Nation Institute of Business.